Exceptional Student Education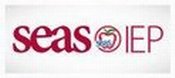 In Florida, children who have special learning needs because of a disability are called exceptional students. The special help they are given at school is called exceptional student education (ESE). The purpose of ESE is to help each child with a disability to progress in school and and to prepare for life after school.
FL DOE Publication "What is Exceptional Student Education for Students with Disabilities?"
November 5, 2013
Letter from Governor Rick Scott to Parent
Letter from H Larry Moore, Superintendent of School for Jackson County (McKay Scholarship Program 2018)
Florida's 2013-2014 ESE Parent Survey (Febuary 1-May 31, 2014)